World Rafting Championship, Valtellina, Italy, 2 July 2023

In a momentous recognition of her outstanding contributions to the world of rafting, Blerina Ago, a prominent figure in the rafting community, has been awarded the prestigious Golden Medal of Merit from the World Rafting Federation (WRF). The esteemed honor comes as a testament to Ago's unwavering dedication, passion, and relentless efforts in advancing the sport globally.
Ago's remarkable journey in rafting began at the age of 14 when she first experienced the thrill of navigating the Osum River. Since then, her love for the sport has flourished, leading her to become an influential member of the rafting community and an advocate for its growth and development.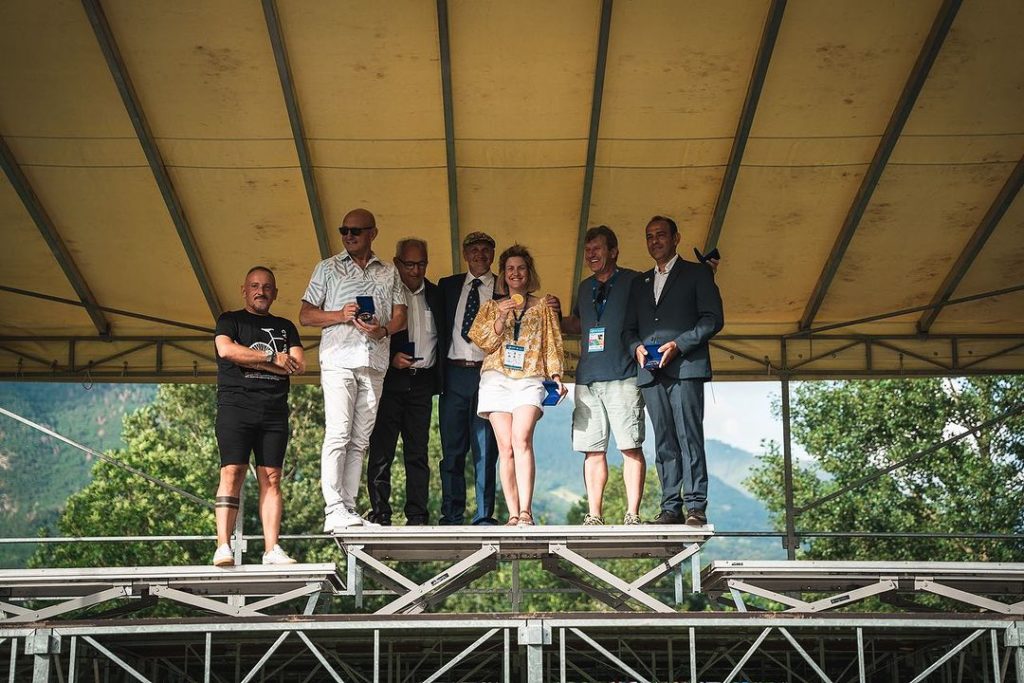 The Golden Medal of Merit, presented by the WRF, is a symbol of recognition for Ago's exceptional commitment to the rafting world. It represents years of hard work, perseverance, and a deep-rooted passion for the sport. The WRF, renowned for its embodiment of unity, inclusiveness, and excellence, selected Ago as a deserving recipient of this prestigious accolade.
Throughout her journey, Ago has witnessed firsthand the transformative power of rafting. Beyond the adrenaline rush and magical scenery, she has formed profound connections with fellow athletes, enthusiasts, and communities around the globe. Her dedication to the sport has been instrumental in fostering camaraderie, promoting sportsmanship, and spreading environmental awareness within the rafting community.
Expressing her gratitude for the honor, Ago shared, "Receiving the Golden Medal of Merit from the World Rafting Federation is an incredible milestone in my life. I am deeply humbled and honored to be recognized by an organization that upholds the values of unity and excellence. This award is a testament to the collective efforts of the rafting community and the remarkable support I have received throughout my journey."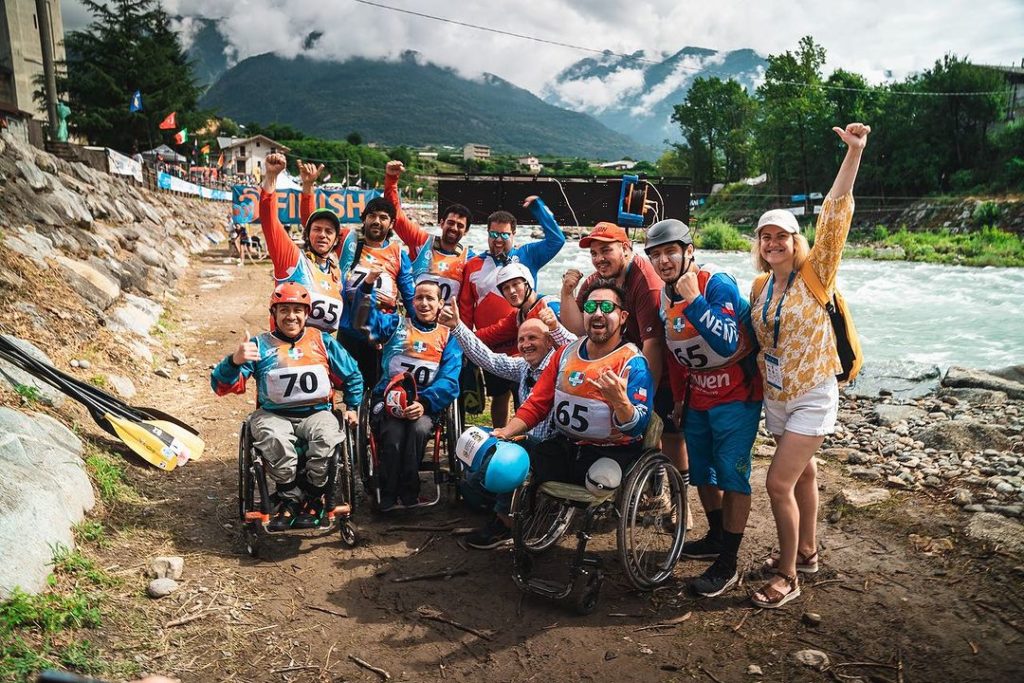 Ago extends her heartfelt appreciation to the President of the World Rafting Federation, Danilo Barmaz, and the entire WRF Board of Directors for their unwavering support and belief in her abilities. She also extends her gratitude to her fellow athletes, coaches, mentors, and the wider rafting community for inspiring her to strive for excellence.
Furthermore, Ago acknowledges the crucial support she has received from the U.S. Embassy, Swiss Embassy, and the European Union in Albania, along with the valuable assistance provided through USAID, Swiss Entrepreneurship Program, Womens Founders Network in Albania, and Challenge Fund. Their unwavering commitment to fostering professional and personal growth has played a significant role in her journey.
As she stands proud with the Golden Medal of Merit, Ago sees this recognition as an opportunity to further champion the values upheld by the World Rafting Federation and drive the growth of rafting worldwide. She is excited about the prospects that lie ahead and remains committed to inspiring future generations and fostering a global community united by their shared love for rafting.
The news of Blerina Ago's achievement has been met with widespread acclaim and serves as a source of inspiration for aspiring rafters and sports enthusiasts alike. Her dedication, passion, and unwavering commitment to the sport exemplify the true spirit of rafting and serve as a shining example for the entire community.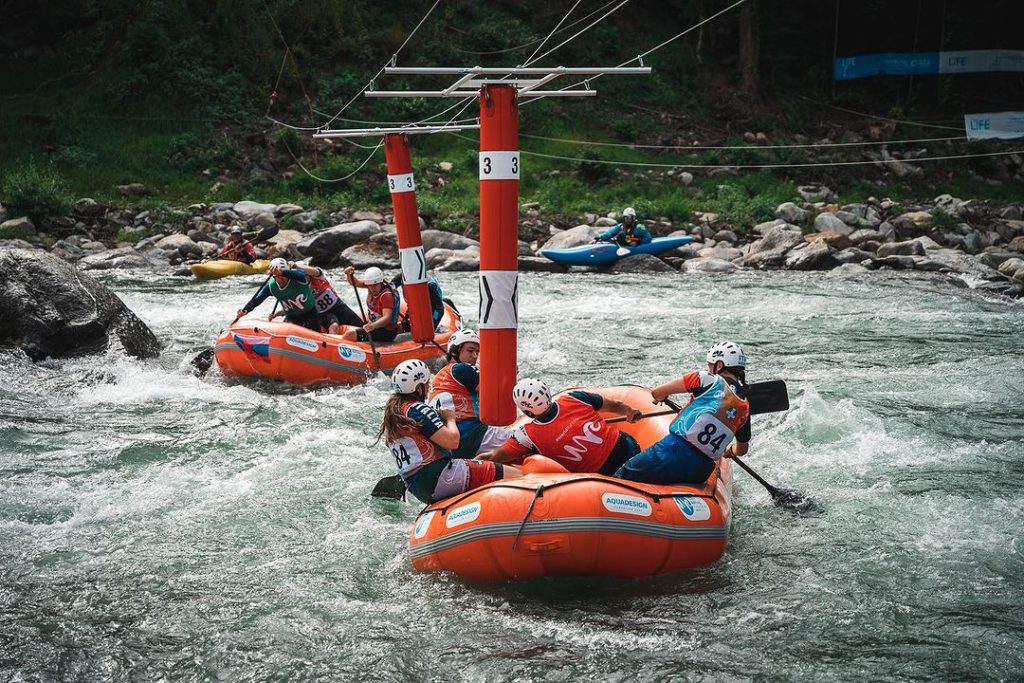 About Blerina Ago Blerina Ago is an esteemed and influential figure in the world of rafting, recognized for her unwavering dedication, passion, and significant contributions to the sport. From a young age, Blerina embarked on a remarkable journey in rafting, ultimately establishing herself as a prominent member of the rafting community. As an accomplished entrepreneur and tourism consultant, she is the esteemed Founder and CEO of activealbania.com.
Blerina's commitment to nature conservation and adventure travel is commendable. She has actively championed the "Save Osumi Canyons" movement, successfully preventing the construction of two hydropower plants that could have posed a threat to the natural beauty of this remarkable destination.
Renowned as a pioneer in destination promotion for the Western Balkans, Blerina's innovative approaches have had a proven impact on economic growth, job creation, and sustainable development within local communities. Her visionary efforts have placed her at the forefront of eco and rural tourism product development.
Blerina's creative talents have extended to the realm of marketing and communication. Her viral campaign, "Be Taken by Albania," has captured the imagination of audiences around the world and has been recognized as a noteworthy case study in the educational curriculum "IGCSE Travel & Tourism Coursebook" by Cambridge University Press.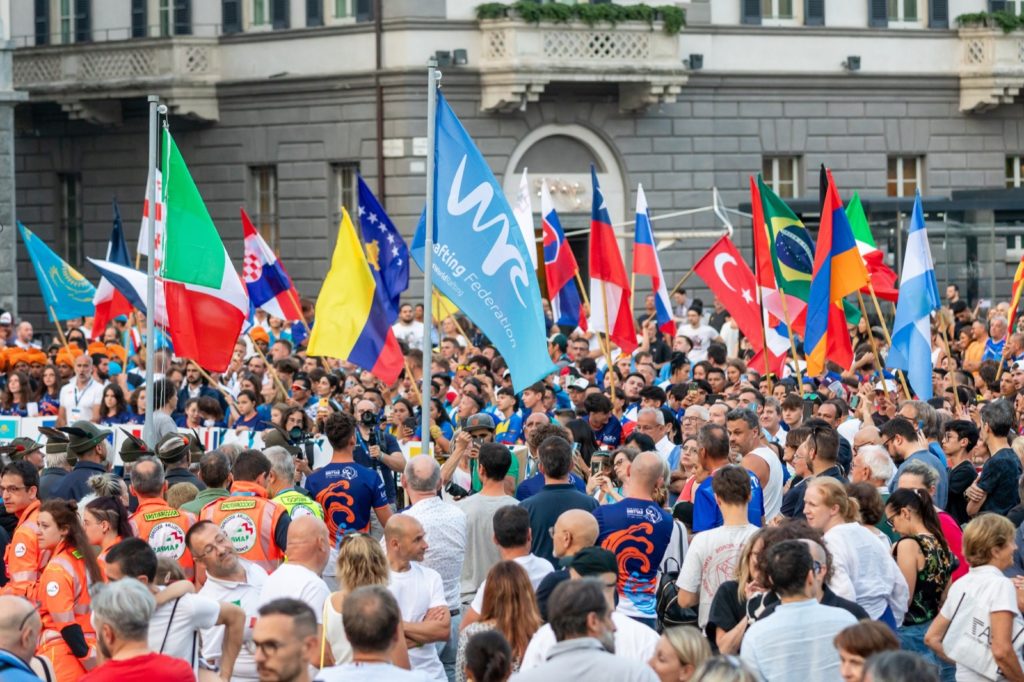 In recognition of her outstanding achievements, Blerina has received prestigious awards for her contributions to the development of eco and rural tourism products. Additionally, she serves as a spokesperson and adept events organizer, fostering collaboration among tourism operators and stakeholders to maximize collective impact.
As an Executive Board Member of worldraftingfederation.com, Blerina contributes her expertise to shape the future of rafting on a global scale. Her vast experience in destination management, policy-making, and legal advisory positions further showcases her leadership and expertise in the industry.
Blerina Ago's remarkable journey in rafting and her diverse contributions have left an indelible mark on the sport and the tourism industry as a whole. Her passion, entrepreneurial spirit, and commitment to sustainability continue to inspire others, elevating the world of rafting and shaping a brighter future for adventure travel.