We are delighted to share the news that Active Albania has been recognized as one of the winners at the esteemed SDG Business Pioneers Award Albania 2023. This notable accolade was announced on the occasion of the United Nations Day in Tirana, jointly organized by the Embassy of Sweden in Albania and the United Nations Development Programme (UNDP). The award serves to commend and celebrate companies in Albania that have exemplified a steadfast commitment to sustainability and the United Nations Sustainable Development Goals (UN SDGs), creating a positive impact in their wake.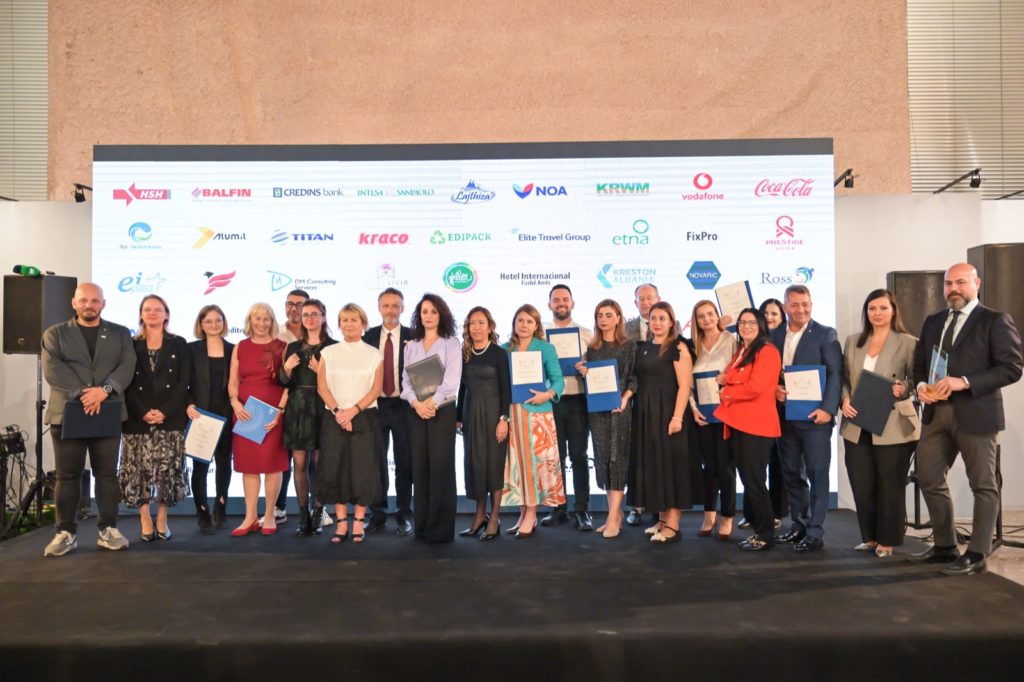 The SDG Business Pioneers Award Albania recognizes companies that consistently drive positive change through their product offerings, operational practices, and overall business strategies. It is not just an award, but a platform to inspire and showcase those at the forefront of pioneering a sustainable future.
The 2023 edition of the awards comprised various categories, accommodating businesses of different scales and types, with 62 companies participating, setting the stage for an inspiring display of competition and remarkable achievements. Each category underwent a rigorous evaluation process led by an esteemed panel of international experts, resulting in the identification of one winner and two finalists in each category.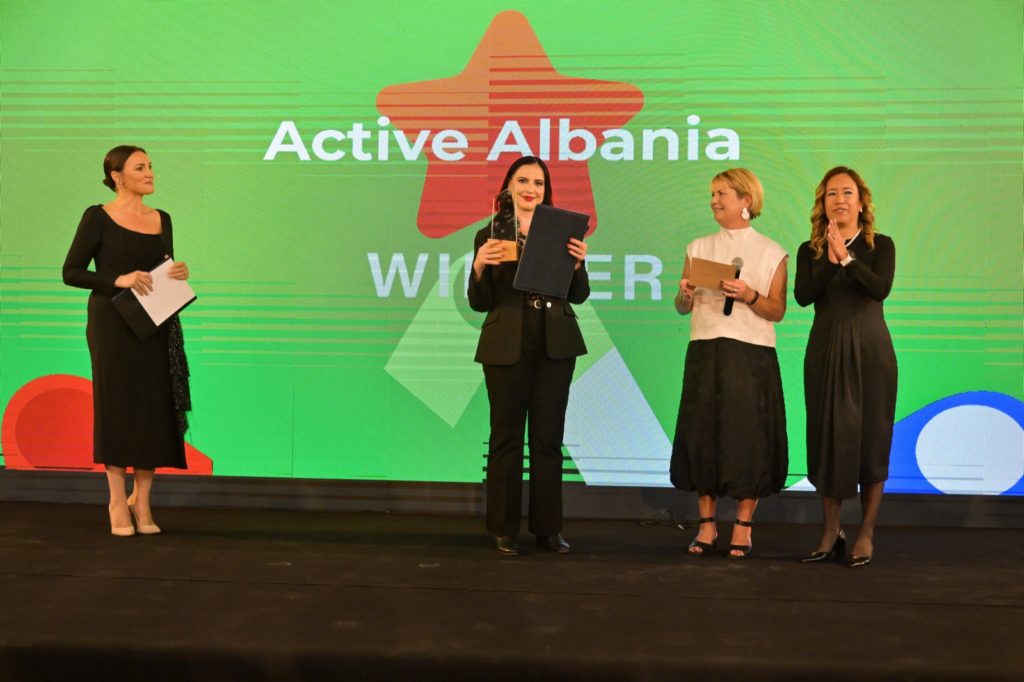 We extend our heartfelt congratulations to all the nominees, finalists, and winners for their commendable contributions to sustainable development in Albania. Active Albania is proud to be recognized as one of the winners in the Micro Enterprises category, reflecting our enduring dedication to sustainability.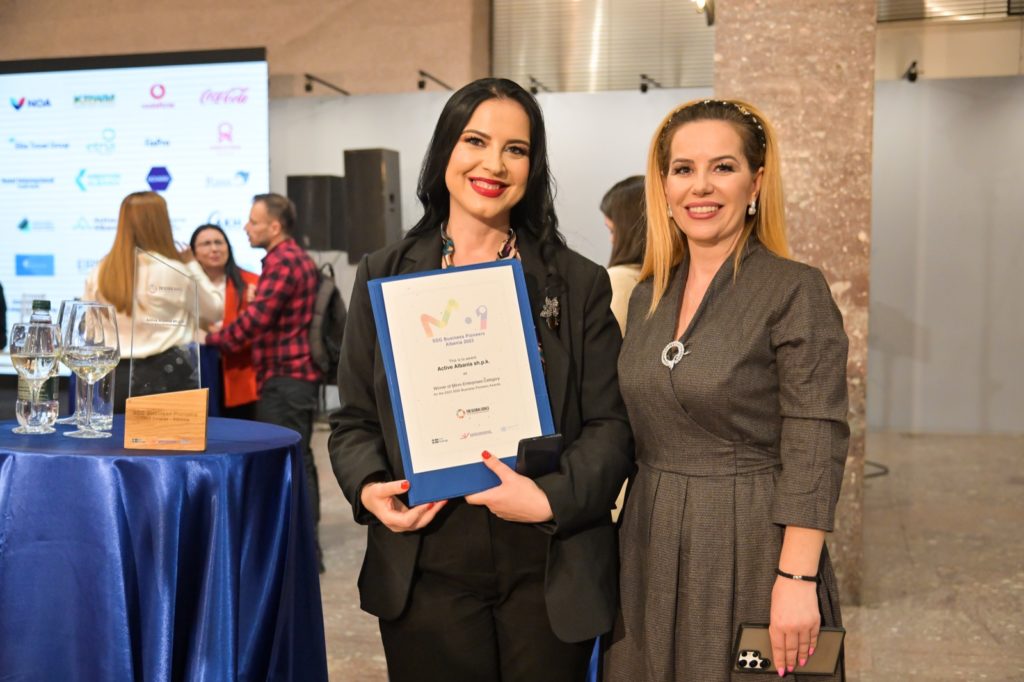 The SDG Business Pioneers Award Albania 2023 not only acknowledges but also celebrates the remarkable efforts of Albanian businesses, providing them with a platform to showcase their endeavors, both locally and on the international stage. This initiative is part of the broader vision of the "Business Partnerships and Solutions for SDGs" project, aimed at empowering private sector entities in Albania to integrate the Sustainable Development Goals into their operational models, supported by the UNDP and the Embassy of Sweden in Albania.
We are honored to be part of this meaningful journey and remain committed to pushing the boundaries of sustainability for a better tomorrow.
Stay tuned for more updates and insights into our sustainable initiatives.
SDGs #Sustainability #SDGBusinessPioneersAward #Albania #ActiveAlbania #UNDP #BusinessSolutions