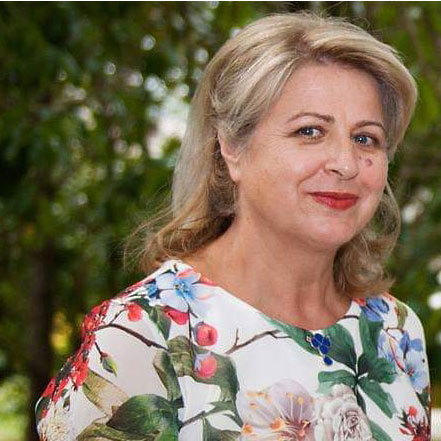 C'kemi ("Hello there" in Albanian),
I am Lumturi Huso, and I am the owner of the Artistic Tirana Guesthouse in Tirana. I am 59 years old, and nearly five years ago, I lost my public administration job. No one would hire me because of my age and limited computer skills, so I decided to open a guesthouse with my husband, who is now retired. With my husband's pension, we couldn't cover our living expenses in metropolitan Tirana. We are currently working at the guesthouse, which we have designed and decorated with our private collection of paintings. We are fortunate that guests value our hospitality, our good breakfasts and the cleanliness of our modest house. We love this business, and we love immensely to enjoy our guests' company. Sometimes they remind us of our daughter, who is also a world traveller but has decided to live abroad for a better career prospect.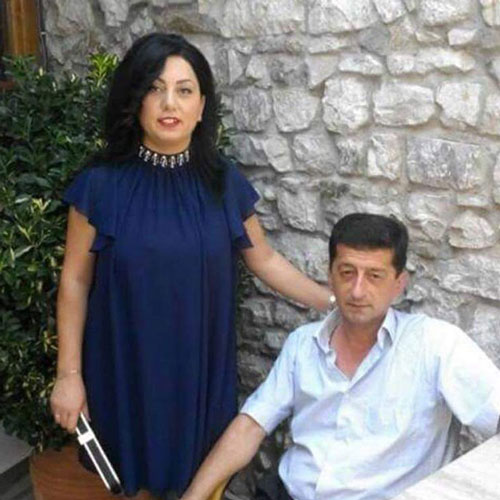 I/e dashur vizitor ("Dearest visitor" in Albanian),
I am Mornela Durdia, and I am the manager of hotel Osumi in Berat. Even though Berat is a renowned UNESCO site, my business was suffering during the less-visited months in winter and autumn. Fortunately, a group of youngsters started offering different outdoor activities in the region like rafting in Osumi Canyons, hiking in the mountain of Tomor and kayaking in Divjaka - Karavasta lagoon, and we are having more and more tourists booking every day, even on the coldest days. Many tourists decide to extend their stay in our hotel because they are amazed by the increased opportunities and activities to explore Berat's surroundings. I am now no longer seasonally employed, and the increased visitor flow has helped me improve a lot our hotel's hospitality services. I am thrilled to continue welcoming more visitors and to keep up the good rankings from our lovely guests.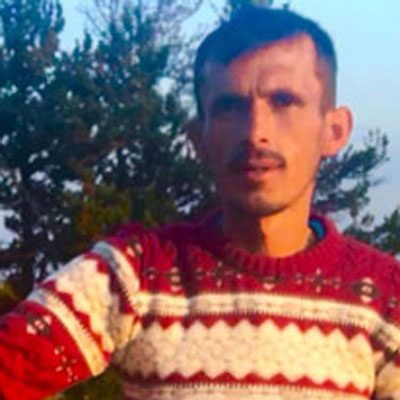 Pershendetje ("Hello" in Albanian),
I am Besnik, and I live with my family in the village Qaf Dardhe in the mountain of Tomorr. I used to be an immigrant in Greece, but due to family reasons, I had to return to Albania to help raise my own and my sister's orphaned kids. I mostly work in agriculture works and occasionally picking tea and herbs in the mountain. Our region is very isolated, with no roads or infrastructure. I used to have a horse, who died recently. With the limited income, I had to walk for hours every week to go down in the city. This summer, I started to work as a local guide for tourists who come and hike up the holy Tomorri mountain. I welcome them to visit my simple and modest home and meet my family. This brings us joy and hope for a better future.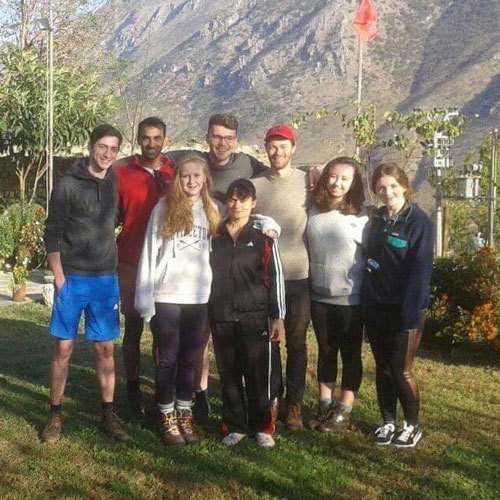 Gezohem ("Nice to meet you" in Albanian)
My name is Mira Muka, and I have a small coffee shop in the village of Peshtan, in Tepelena. My village was a battleground in World War II, and was nearly eradicated from the bombings. Peshtan has a diverse history, but the remembrance of WWII is still strong with the locals. That is why I have built a modest World War II museum with all the weapons and equipment of the Italo-Greek battle I have found around the village. With some other neighbours, we have turned our homes into guesthouses, and I'm so happy to be the first local guide in the village. The guesthouse and the cooking classes I offer have brought some national and international attention. Every day tourist visit me, I feel privileged to tell them old stories and welcome them with our own backyard distilled raki, my own kitchen's traditional dishes and some sweet gliko.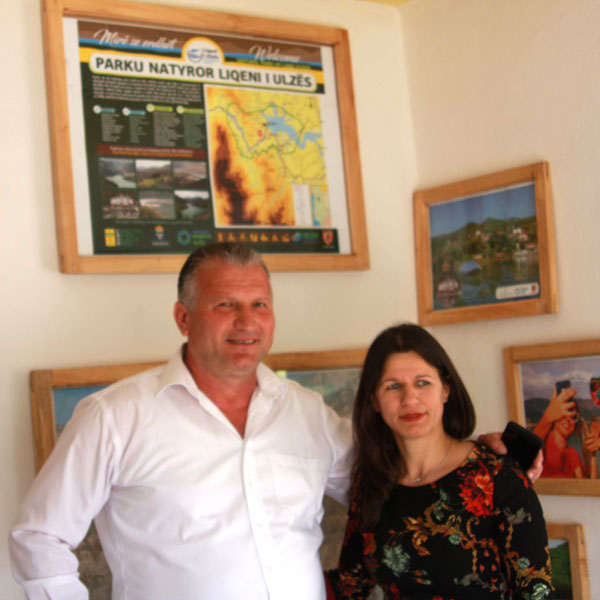 Miredita ("Good day" in Albanian)
My name is Martine Miza, and my family has a farmhouse in Shkopet, Mat Municipality, on the edge of Ulza Shkopet lakes eco-park. My father-in-law is the oldest fisherman in the region, and most of the community members are either in agriculture or fishing. I am now in charge of the local association "Friendship Ulza," and I have put lots of effort to affirm the Ulza and Shkopet lakes as a national and international attraction. We are now welcoming tourists to visit us for kayaking in Shkopet lake, and I have involved several members of my family in helping cooking a traditional multicourse lunch experience. I strongly believe that tourism is the only economic activity that will make my kids and others in town return to their hometown after finishing their studies in the capital, Tirana. Our small Ulza town community is coming more and more together to see what we can do to improve our services and make visitors' stay more enjoyable.