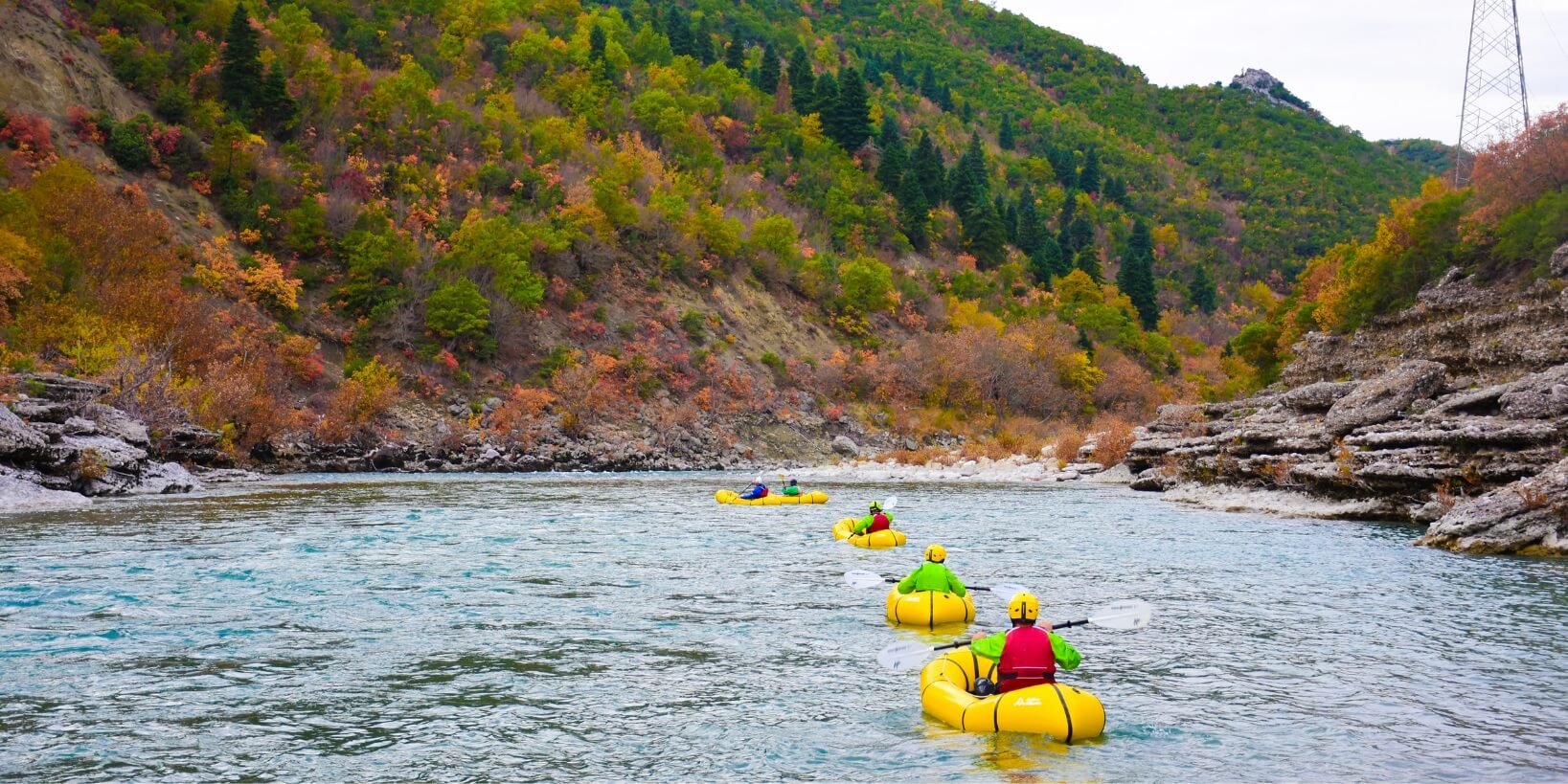 6 days - Packrafting / Hiking / Snorkeling / Cave Exploration
Pack raft, Snorkel and Hike Canyons in Albania
Explore mysterious caves, snorkel in remote bays and packraft an uncrowded lake and National Parks.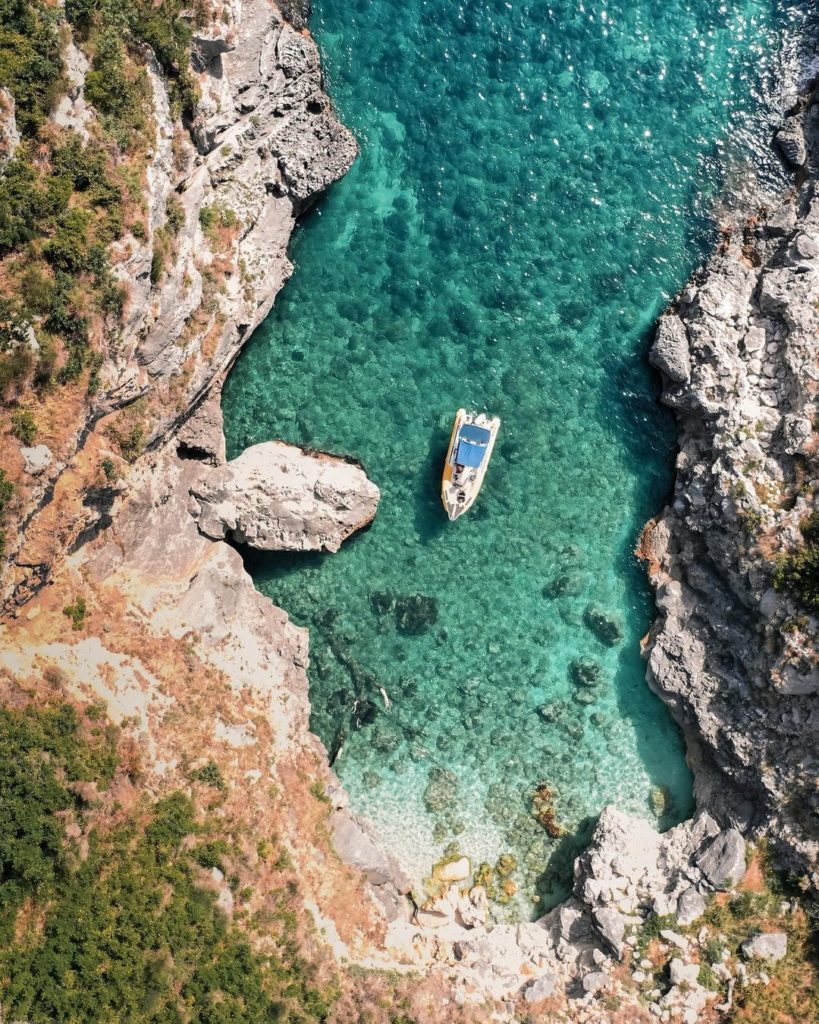 Best Of albania
Experience the best of Albania by land and water over an epic 15 days of adventure.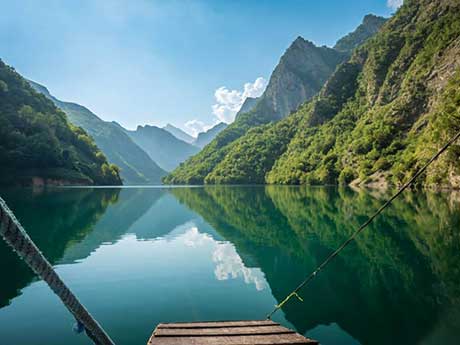 Grand Tour of Albania Europe's Hidden Gem
Discover the adventurous, mysterious, un-tamed, Albania in this two-week vacation.
Active Albania's expertise includes product development, promotion, online marketing, project management, business growth, strategic planning and human resource training in the tourism sector.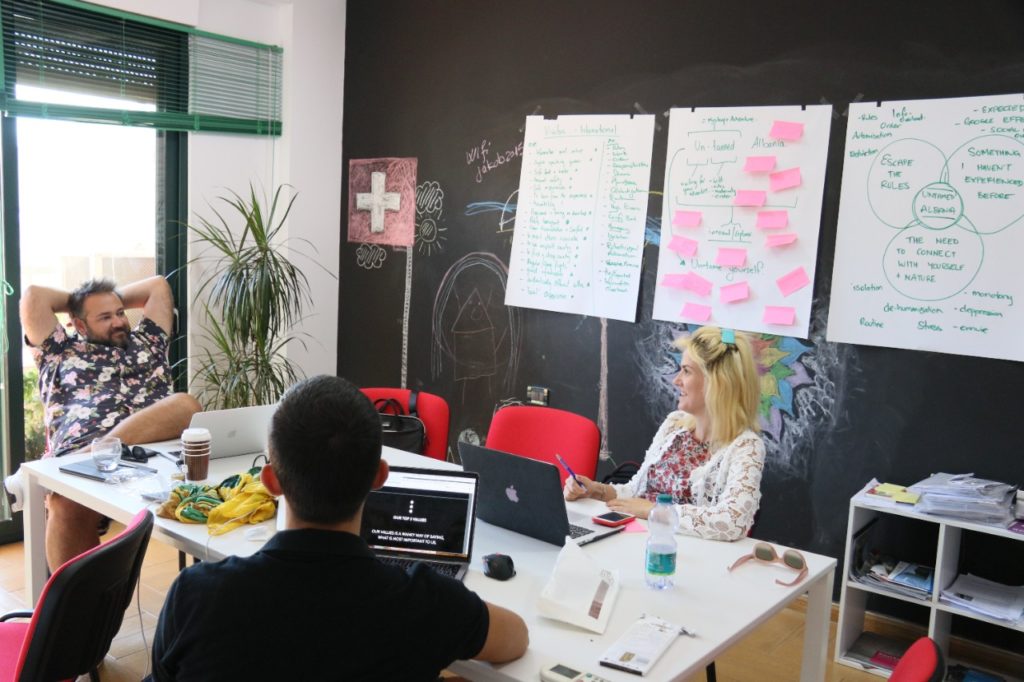 Consultancy
Active Albania provides a range of consulting services for the development, improvement and management of new tourist destinations, both for the private and public sector, which aim to deliver sustainable and safe tourism, according to the international standards.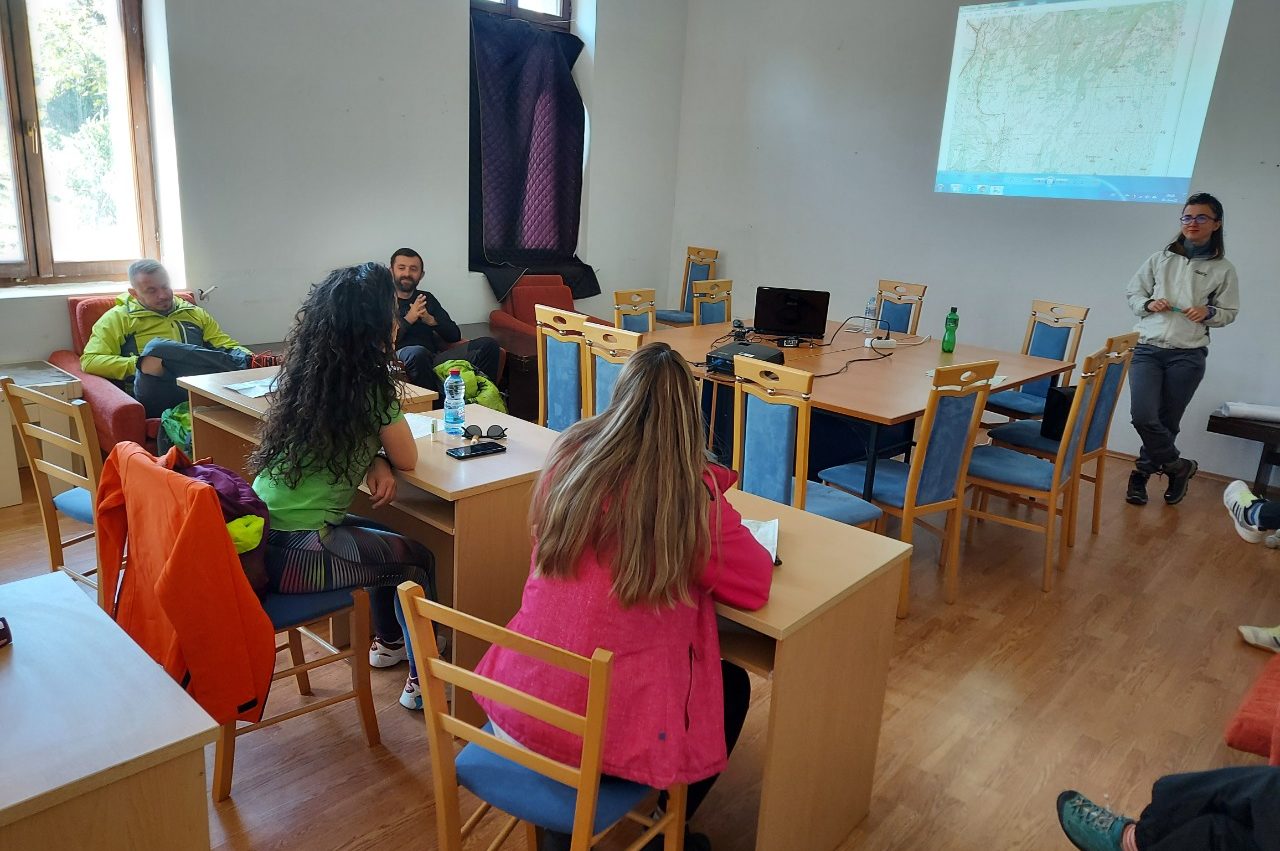 Tailor-made training
We focus our strengths to do a dynamic job for a very distinct group of clients and needs. Active Albania engages a small high ended staff of senior-level consultants and draws tailor made solution. The result? A highly quick-moving, more coherent approach to giving you the services you need, when you need them.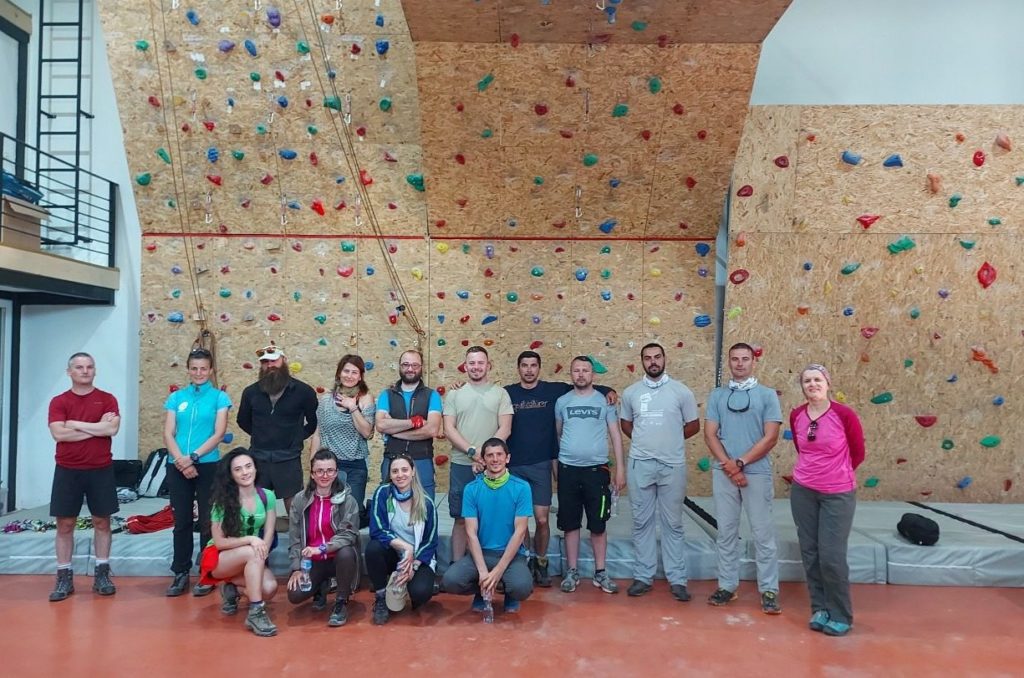 Why choose us
You appreciate it when deadlines are met, phone calls are returned and your challenges are given in-depth, out-of-the-box thinking. While a large firm may assign your business to junior-level people, we're small enough to offer very personal service from senior-level consultants.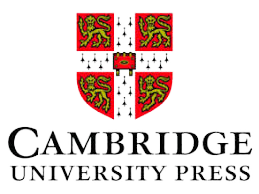 Blerina Ago is acknowledged by the Cambridge University press 'IGCSE Travel and Tourism 2nd ed', Course Book -ISBN 9781009064682 as the founder of Active Albania and the executive director of the international tourism campaign "Taken by Albania".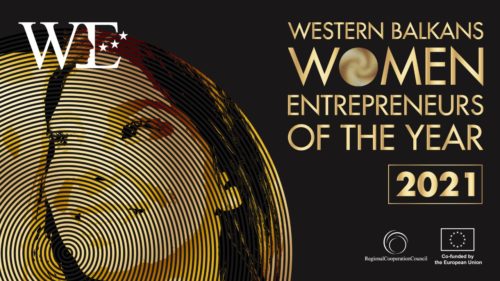 Blerina Ago is awarded Western Balkans Young Woman Entrepreneur of the year 2021, from Regional Cooperation Council, Co-Founded by European Union.
BE TAKEN BY
ALBANIA
In popular culture,
Albania
has been coloured as a haven for thugs, criminals, and gangsters. While we understand that perception might make for good movies, like Taken (2008), it's wholly untrue! In reality, Albania is a beautiful and incredibly safe place to visit and live in. That's why we've started this campaign to personally appeal to famed Taken actor, Mr. Liam Neeson. Watch the video and join us by signing the petition to get Mr. Neeson to Albania and Be Taken by its beautiful nature, hospitality and eternal traditions. Sign the petition.
ARE YOU READY TO BE TAKEN?
Why us?
A company
you can trust


Superbe expérience Nous sommes partis avec Dani, un super chauffeur (et c'est plutôt appréciable en Albanie) vraiment très sympa ! Sur place Komi (le guide local) nous a emmener (presque sans nous perdre entre la gauche / la droite / right / left / drejte /...) dans des endroits magnifiques, des montagnes à perte de vue, des plages paradisiaques, ... Ça vaut vraiment le détour !! On a rencontré des Albanais très accueillants, les plats locaux qu'ils nous ont préparés étaient délicieux ! D'ailleurs si vous passez dans les montagnes de Tomorr il vous faudra absolument goûter le Raki de Petrit ! (demandez à Komi) L'Albanie est un pays magnifique ! Le kayak, la randonnée, le canyon et la plongée étaient de très belles expériences et je les recommande vivement ! PS : Ne partez pas sans Komi, ça serait beaucoup moins drôle !

Lieu exceptionnel Superbe randonnée à pied dans ms canyons d'Osumi avec our best guide Komi Prendi avec qui nous avons passé une superbe journée !

Great Service and Amazing Nature We are group of friends from Batumi - Georgia. We spend 8 days in Albania and our 4 days was with Active Albania. Very good service, amazing rich outdoor activities and friendly stuff. Thank you very much for your activities...

Amazing Rafting Experience I find Active Albania during planning of my trip in Albania. I and my girl friend did this Osumi Canyon Walk and Rafting. It was really amazing. I booked all online. Their response and communication was just perfect. Their activity menu was rich and price list was super friendly. If you are outdoor nature couple you should definitely find them!

Breathtaking scenery even in February! Active Albania organized 4 days of activities for our annual staff retreat (9 guests). This hike to Mount Tomor was definitely the highlight. Blerina and her team arranged great 4x4 vehicles, a hiking route with spectacular scenery and a delicious picnic. We can't wait to go back and try their rafting experience! The natural beauty of Albania surpassed our expectations. Active Albania would be our number one recommendation for any active adventure in the country and we would definitely book with them again.

Best holidays in Albania I did a last minute booking with Active Albania through their website, without knowing what to expect from the undiscovered Albania. I had fantastic days. I met some wonderful local guides, enjoying every day of the adventure tour. The food was very delicious and everyone took care of us every single moment. These guys are so talented and such an inspiration. Looking forward to our next adventure. Highly recommended!
Fantastic trip, with fantastic guides! Komi (our local guide), was so much fun and made us feel comfortable from the start. He arrived on time at our hotel with a smile (a common theme at Active Albania). We were driven in an air conditioned car for about 1.5hrs to the canyon. This journey was broken up nicely by the stops along the way. I won't spoil the surprise, but they are very authentic and give you a great insight to some of Albania's history and stories. The canyon itself was beautiful, and it had something for everyone, regardless of age or ability. We also stood under the waterfalls that fell into the river - so much fun! There were plenty of jumps along the way (optional) and also parts were you could just float on your back and relax. The office let us know exactly what to expect and what to bring before we arrived and they communicated this information really well. Thank you so much for this authentic experience, with local and friendly guides! We will definitely come back to try other activities with Active Albania.

Grand Canyon in Albania We made a Canyon Hiking Tour on the Osumi river in late July 2019. The landscape is absolutely breathtaking. Our guide was a very sympathetic young man who spoke good english. The tour was done according to our individual wishes. If we wanted to enjoy jumping from a rock into the river once again, we had all the time in the world to do so. Our guide was phantastic with our 8-year-old son. Although they did not have a language they could share, he made friends with him immediately and led him safely through the Canyon. We had a great day, loads of fun and enjoyed aswome nature. Not to forget about our driver who took us through all the serpentines very safely and smoothly. I am glad, that we made this organised tour. (We usually prefer to explore things ourselves.) Because otherwise we would not have enjoyed the Canyon in the way we did. You would not swim in a river where you do not know the current between 200m high side walls and you probabely also would not jump from serveral meter high rocks into water, if you are not told it is safe and deep enough 😉

Breathtaking journey through untouched nature! It is such a pity that as a local I had never explored this part of my country. Thanks to Active Albania, I got the chance to enrich my perception of the Albanian landscape whilst rafting along the Osumi Canyons. This is a must-do experience if you're visiting the monumental city of Berat!