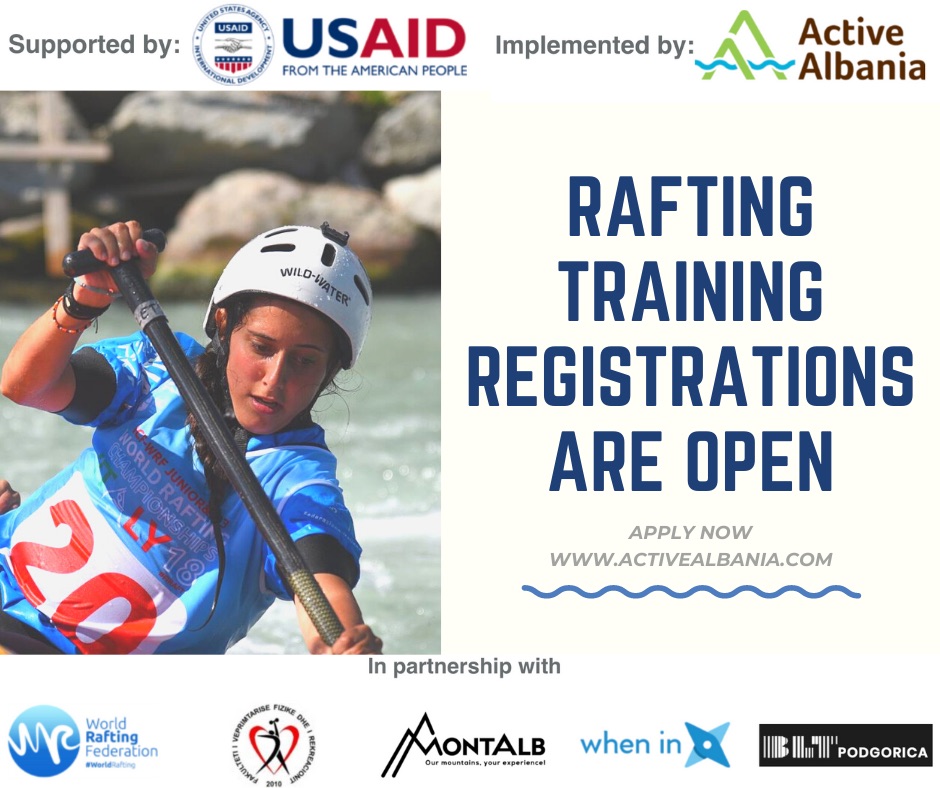 Are you a tour operator that wants to grow the outdoor guiding skills of your tourism guides and employees?
Do you love the outdoors, sports and meeting people from all over the world? Are you looking for an employment opportunity in adventure tourism? Dedication, hardworking and team spirit best describe you?
If yes, join the great opportunity to be trained and certified as an outdoor guide through the "Embrace Balkans Adventure" project.
We encourage the tourism sector SMEs i.e. Travel Agencies, Tour operators and Hospitality services through their employee or engaged tour guides or support staff from Albania, North Macedonia, Kosovo and Montenegro to express interest for the following trainings Eco, Adventure and Rural Tourism
Successful participants will gain certification on rafting, trekking and hospitality.
REGISTER HERE: https://www.activealbania.com/embrace-balkans-adventure/