Capital: Podgorica
Population: 625,000
Area: 13,812 km2
Currency: Euro
Length of the coast: 293 km
Beaches: 72 km
Peaks above 2000 m: Over 150
Highest Peak: 2,525 m
Climate: Mediterranean, continental
The most visited festivals are:
Fascinada. Perast, July.
Bokeljska Noc. Kotor, August.
Sea Dance Festival. Budva, August.
Montenegro Film Festival. Herceg Novi, August.
Lake Fest. Lake Krupac, August.
Southern Soul. Ulcinj Copacabana Beach, June.
Mimosa Festival. Herceg Novi, March.
Blu European Festival – Fish Fest. Herceg Novi, February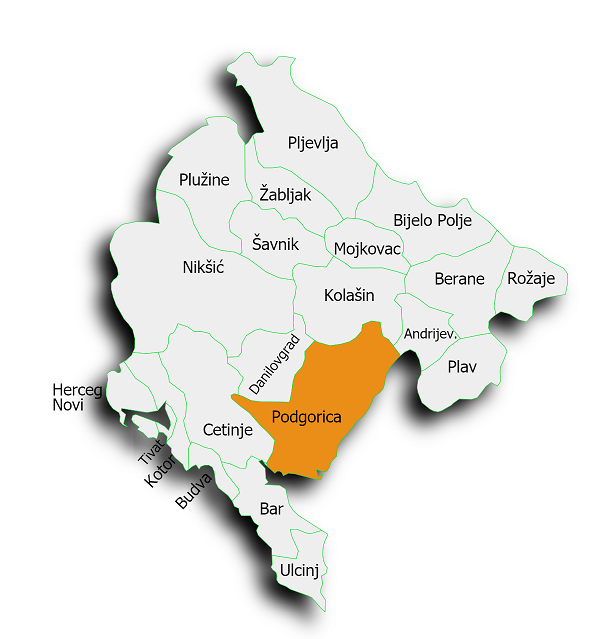 1.

Diversity in a small space

There are places that will fill your photo albums and hearts as if you have been to many destinations not just one. Compared to the rest of the world, Montenegro is so small that it can fit in a drop of its pure water, a tear of joy in the eye fascinated with the beauties of Montenegro, sea foam carried by playful waves, ornaments of sharp peaks of endless mountain ranges, rapids of fast clear rivers or dandelion on endless pastures.

So small, but so diverse. Landscapes change at an incredible speed, so proud mountain ranges discover the azure of the bay in a second, and then the usual dilemmas arise "Where to look?" because the images of beautiful landscapes change at an inexplicable speed.

And yes, this is the first and most important reason why you should visit the country where you reach from the sea to the mountains at an altitude of 2535m in less than two hours drive through the rocky sea of winding roads. Fascinating diversity in a small area, which you can not imagine, because nowhere else you haven't the opportunity to experience anything similar, is the first and most important reason why you should visit Montenegro.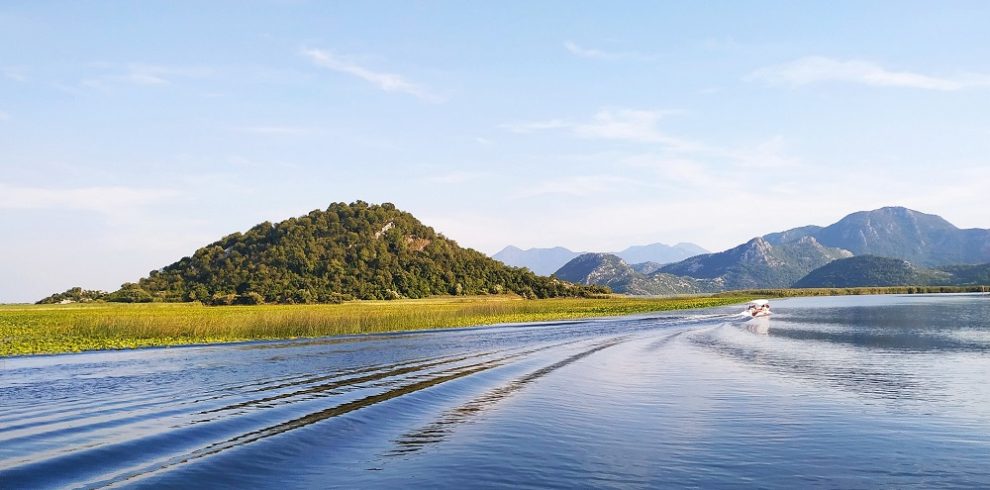 2.

Brilliant Cultural heritage

Montenegro is not just a beauty, Montenegro is brave, enduring, proud, and invincible. Turbulent history has made the country multi-ethnic, multicultural and endowed with many cultural assets. Stunning cultural goods, centuries old, emerging from the sea, proudly adorn the beautiful leaden mountains, ancient walls that carry squares, cathedrals, museums, churches, or entire coastal old towns, for the value and beauty of which the state of Montenegro conducts strict legal measures, as well as UNESCO.

In this cultural shrines, where the love of the nation holds a halo above all cultures, religions and heritage, you have the opportunity to visit prehistoric sites, archaeological sites, Stećci Medieval Graveyards.

Montenegro has Christian relics: the hand of St. John the Baptist (the hand that baptized Jesus Christ), the particle of the Holy Cross of the Lord (the part of the cross on which Jesus Christ was crucified), the icon of the Most Holy Mother of God Philemon, the Islamic relic of the Prophet Muhammad, the fascinating cathedral, the first printed book of the South Slavic peoples, unique architecture woven from the relentless stone with great devotion to the hardworking and dedicated hands of ancestors as well as all those who through the centuries of turbulent history have perpetuated part of their culture by paying homage to Montenegro. Deprived of illuminated advertisements, modern chaos and crowds, Montenegro brings back old times in an instant.

Due to its indigenous appearance of buildings, be prepared to feel the presence of Illyrians, Hellenes, Romans, Austro-Hungarians, Slavs, the Ottoman Empire, Germans, Italians and many others who aspired to Montenegrin beauty.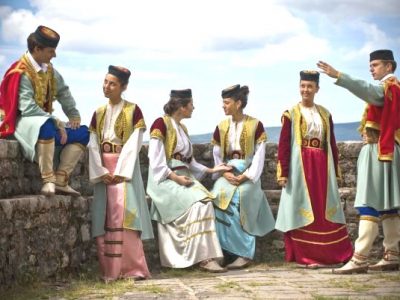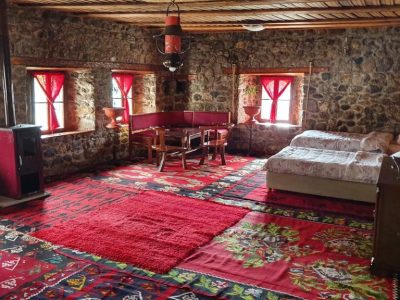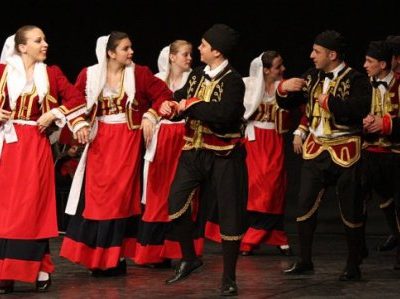 3.

Authentic & world class hotels

No matter what type of tourist you belong to, whether you prefer the highest level of luxury or accommodation in a rural household, it is quite certain that you can find accommodation and comfort in accordance with your personal pretensions.

Montenegro offers a large number of luxury hotels with a service that has satisfied the world's most famous personalities such as George Bush, Angelina Jolie, Brad Pitt, Arnold Schwarzenegger, The Rolling Stones, Madonna and many others. Many luxury brands such as Aman resorts, Regent hotels and resorts, Hilton, Sheraton, The Chedi make Montenegro a prestigious tourist destination.

However, there are also rural households, ethno villages, unique katuns, camps and other types of accommodation, hidden in the heart of untouched nature, where nothing else will wake you up but the chirping of birds or the purl of streams. The choice is up to you!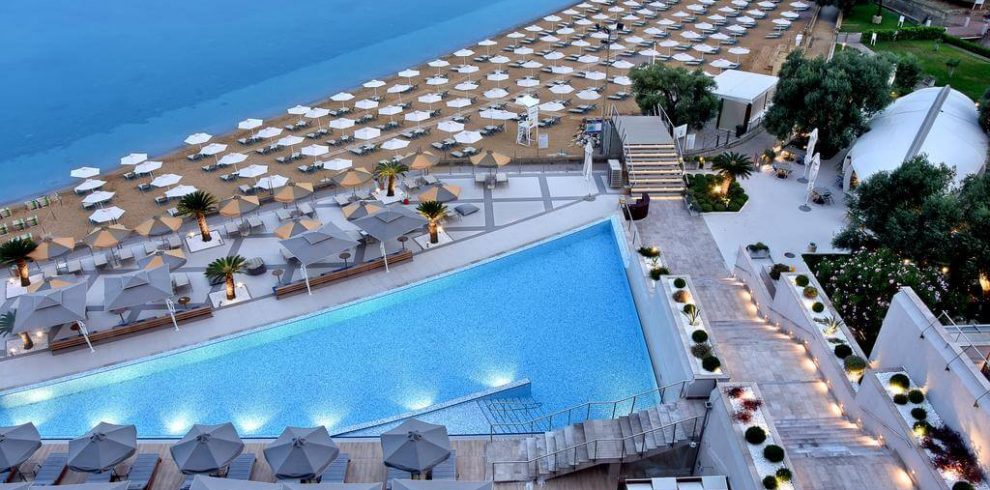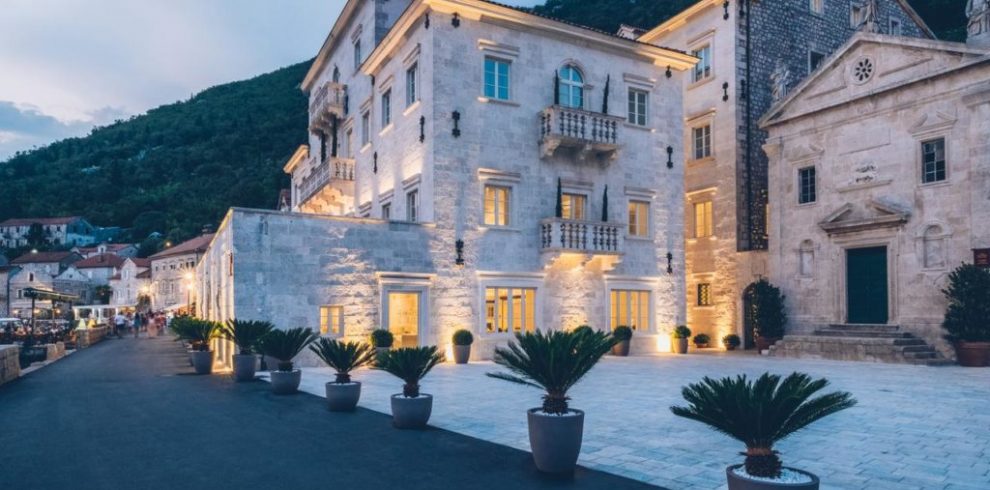 4.

Exceptional food and wine

If you do not want to gain some extra pounds, then, I must admit, Montenegro is not the best choice for you. I warn you in advance that you will not be able to resist the charms of Montenegrin cuisine. In addition to various flavors, it is necessary to emphasize that the portions in Montenegro are quite abundant. In the coastal part of the country, freshly caught seafood delicacies, Mediterranean fruit and olive oil are served, the central part abounds in lake and river fish, the most popular of which is Krap.

What is most typical for Montenegro is certainly Njeguska prosciutto, priganice (donuts) with honey as well as many types of home-made cheeses. In the northern part of the country, hardworking housewives traditionally prepare kačamak (traditional dish of potatoes, cheese and cream), pogača (johnny-cake), cheese, kajmak (cream), cicvara, because of which tourists come again because they are typical for this part of the country and you will certainly not have the opportunity to taste them anywhere else on the planet.

In addition to all the above, you will have the opportunity to enjoy fresh homemade juices made by pomegranate, mint or some mountain tea. Montenegrin wine requires novels, a blog is not the right place to write about it because it is difficult to describe wineries that are 500 years old, endless vineyards, one of which is the largest in Europe.

The love and passion of old winemakers, their endless stories about traditional ways of preparation, and the taste and smell of Vranac, Krstač and other varieties, which have been fighting for survival and growth from stone and earth for centuries, will captivate you as well as a glass of wine in a homely atmosphere. Don't be surprised by the Montenegrin classic way of welcome, which is serving homemade rakija (brandy) made from grapes and plums. Just be careful, rakija is very strong.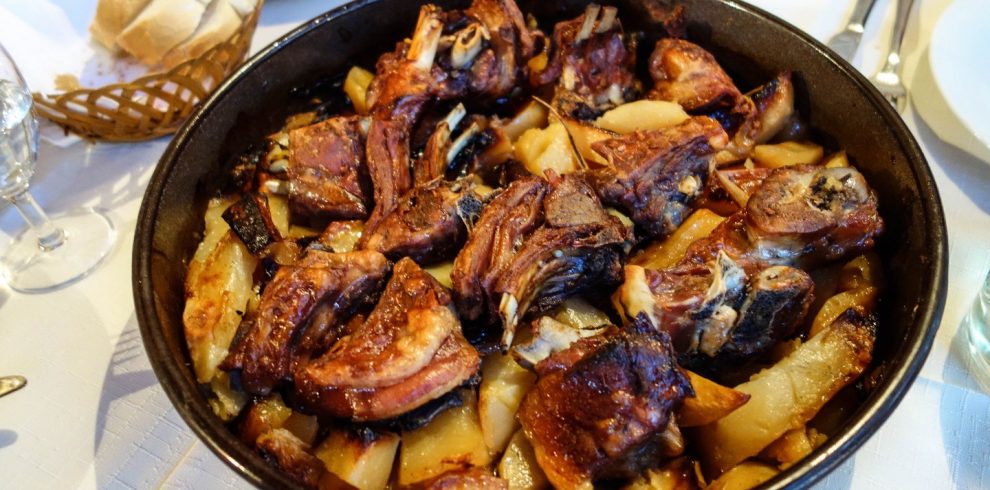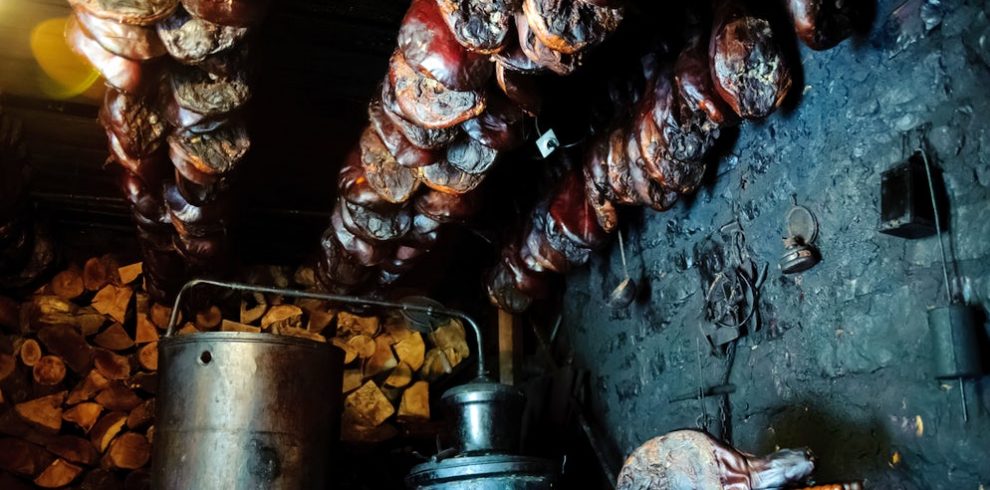 5.

Five National Parks & four World Heritage Sites – Wild beauty

Five national parks and four world heritage sites make Montenegro a perfect destination for all those who want to forget the murmur of cities and indulge in the charms of pure untouched nature. In 2017, the Biogradska gora rainforest, which covers 1,600 ha and is one of the last three remaining forests in Europe, was declared "Best in Europe" and entered the top 10 destinations to visit in Europe on the recommendation of the eminent tourist magazine Lonely planet.

But that's not all, the same category includes the Durmitor National Park and the UNESCO protected area, for which most of your friends on social media will believe that you did photoshop on the photos. But not only these two locations, the nomination "Best in Europe" is adorned by the river Tara, which is called "Tear of Europe" due to its distinct water purity, as well as the Prokletije National Park, which is often compared to the Alps.

Montenegro has a prestigious UNESCO status due to the protection of Medieval Tombstone Graveyards in Pluzine and Zabljak – Stećci, as well as UNESCO protection of Venetian defenses between the 16th and 17th centuries: Stato da Terra – western Stato da Mar. When it comes to the Lovcen National Park, the dilemma is whether it is more fascinating because of natural or cultural-historical values.

The same applies to the Skadar Lake National Park, which in addition to invaluable cultural values is adorned with a very rich flora and fauna. Skadar Lake is also the largest in the Balkans, 2/3 of the lake belong to Montenegro, and due to the large number of bird species that inhabit the lake, it is considered the second most important location for bird watching in Europe.

Smog, noise and devastation are unknown categories for these areas. Five National Parks & four World Heritage Sites will be unchanged whenever you decide to visit them, because they are a Montenegrin treasure that is just gaining in value over the years.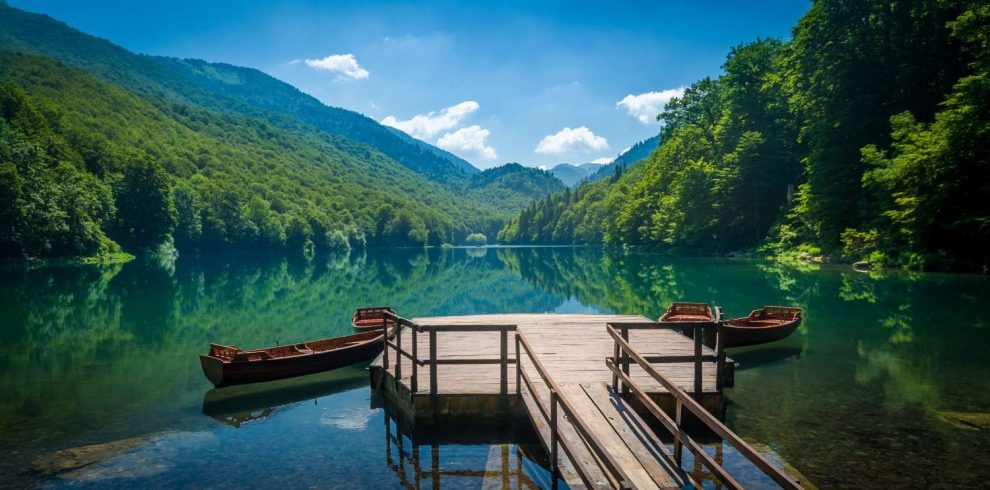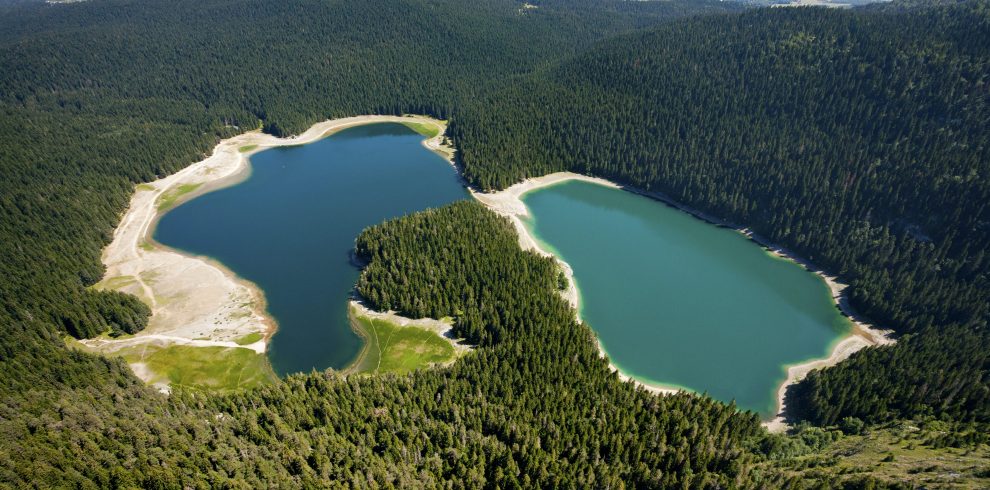 Master Travel offers a tailored service to travel agencies and tour operators. Master Travel guarantees the best level of service; provides tourism transport, official tour guides, accommodation and tours. They usually work with small groups, VIP one-day tours, making each tour an unforgettable experience. Master Travel goal is to provide safety and maximum comfort. Thet are dealing with the planning, the organization and the logistics of trips in Montenegro.
Book your holiday in Montenegro!