Explore some of the most attractive 'iron-roads' in Europe - Via Ferrata Adventure in Kosovo
Active Albania participated in an activity organized by the Albanian Federation of Mountaineering and Mountain Tourism in cooperation with the mountaineering association Marimangat Peje (fbak), financially supported by Swisscontact.
The event took place over 2 days in Peje, Decan and Prizren.
During this event the participants had the opportunity to try Via ferrata Shpella in Peje, Vija ferrata Decani in Decan and Vija ferrata panorama in Prizren.
Via Ferrata is an activity that at first glance seems dangerous and only for the bravest! But this is not entirely true, so it is worth a try!
Via Ferrata (from the Italian "iron road") is a climbing method in which people who climb, pass over steel ropes and stairs, while each time they are firmly secured to the rock. With the help of equipment and guides it is possible for even those people who do not have knowledge in climbing technique to try and challenge themselves. Their difficulty varies and this climb is suitable for people from the age of 15 to any age they consider to be strong.
Day 1
7:00 – Meeting with the group in Tirana and the start of the trip to Kosovo.
Around 12:30-1:00 we arrive in Peje, where we were accommodated at Hotel Camp Karagaq.
After lunch, we meet Nol Krasniqi of the Marimanga Association, and start a 10 min drive to the Association premises. There after a short presentation of the association and via ferrata, we take the safety equipment, helmets and gloves and start the journey again 15 minutes. by car to the beginning of via ferrata Shpella.
In Peja there are 4 via ferrata (Ari, Mat, Shpella and Via ferrata Merimanga, wich is the largest one in europe).
After a quick briefing, about the gear and the safety rules that are needed to follow, we learn the correct rope manoeuvres and climbing techniques.
Via Ferrata Shpella is 500 meters long and takes about 2 and a half hours to 3 hours to complete. It runs along 8 caves (Shpella in Albanian), which is the main reason for this name. It is considered " difficult".
Throughout the trip, you'll continue to climb on routes that gradually become more challenging, always with safety in mind, and based on your abilities. It is a true playground for climbers. You'll experience breathtaking summits and vistas, friendly knowledgeable guides (certified with the highest alpine credentials in the world!).
Afte the climb, we start the descent through a mountain trail that last about 30 min. Than we jump to the bus and go to the hotel. A super yummy traditional dinner is waiting for us.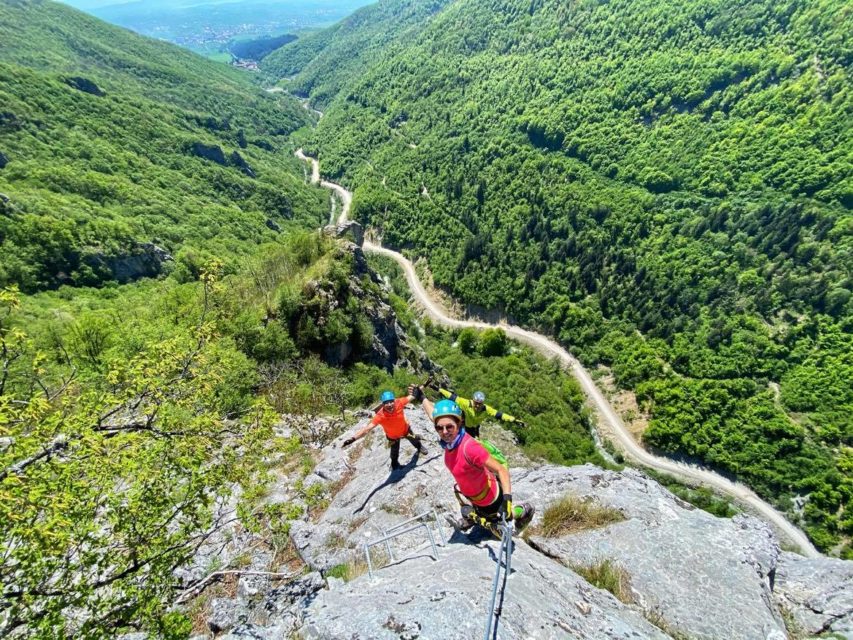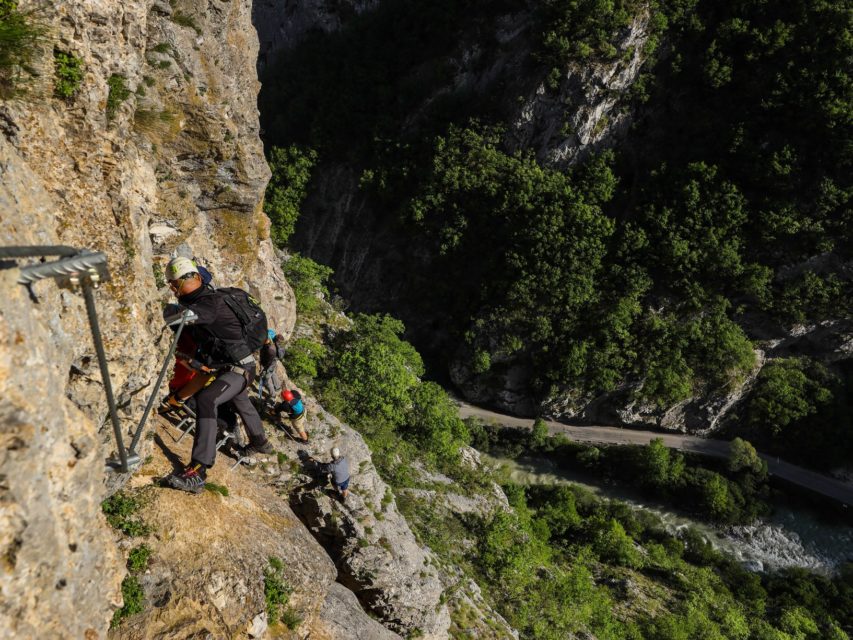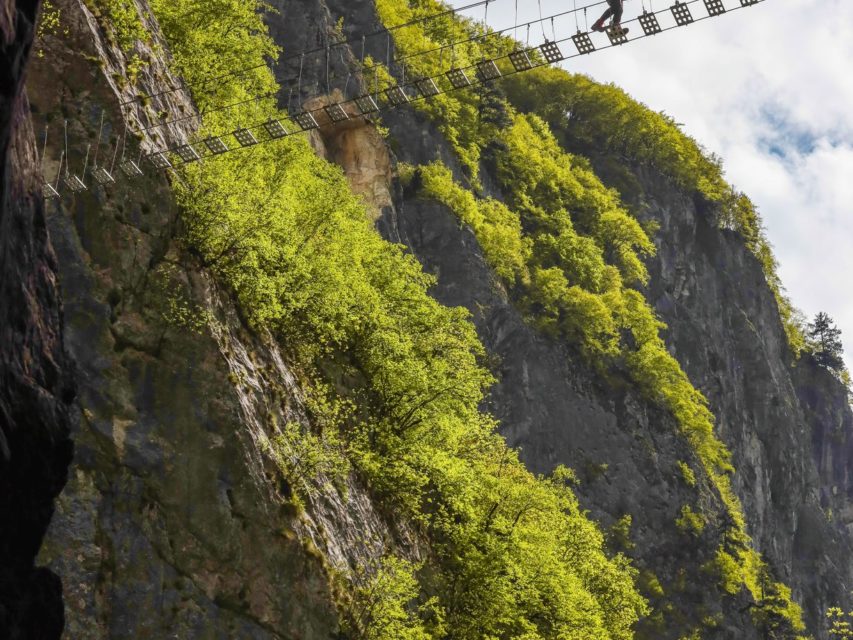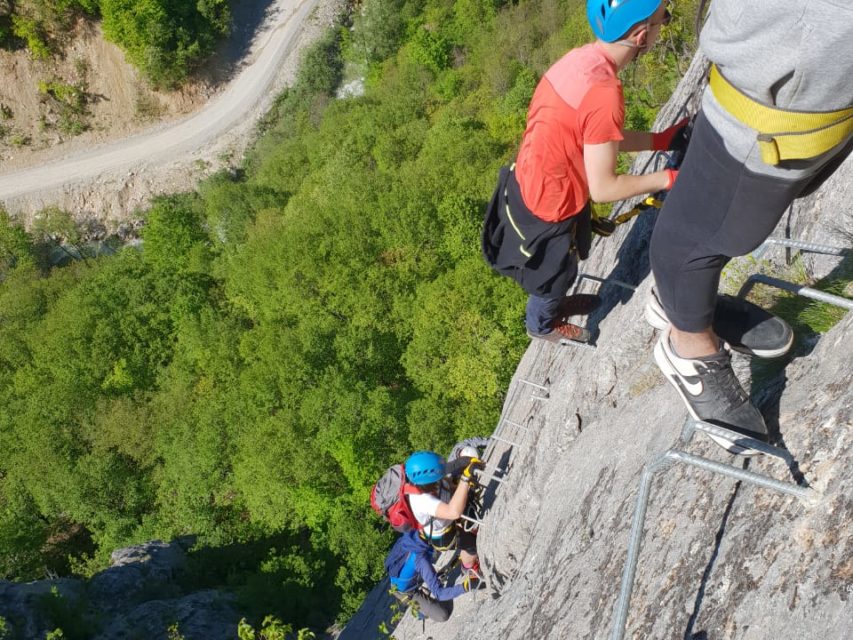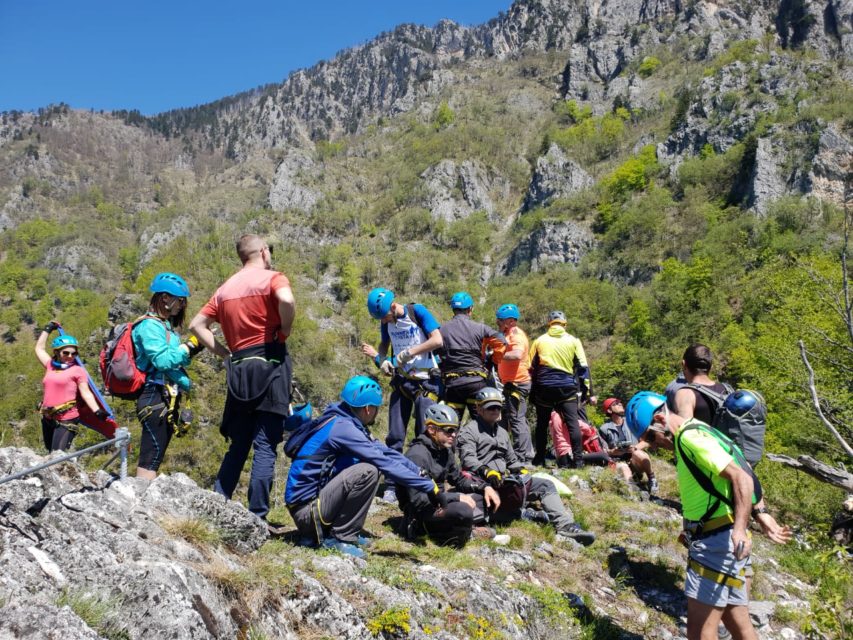 Day 2
We wake up early today as we have 2 climbs to perform. After breakfast, around 7:30, we depart for Decan. There we meet with representatives of Via Ferrata Decani. After a brief introduction of via ferrata and an update of the security conditions, we start the climb. It lasts about 3 hours. Then we start travelling to Prizren, where the guide Deni Hameli was waiting for us.
We have a welcoming lunch and around 15:30-16:00 we begin the activity, Via Ferrata Panorama which lasts about 2 hours.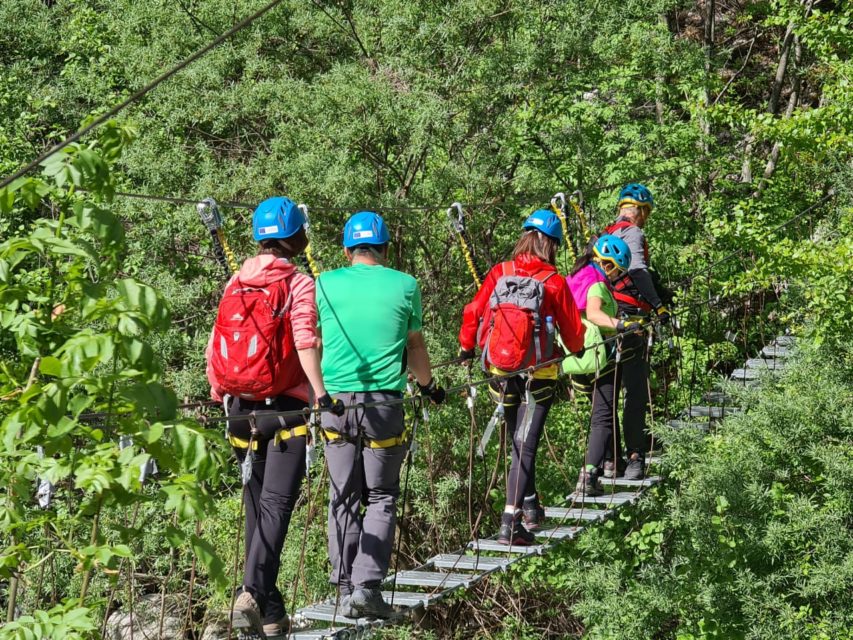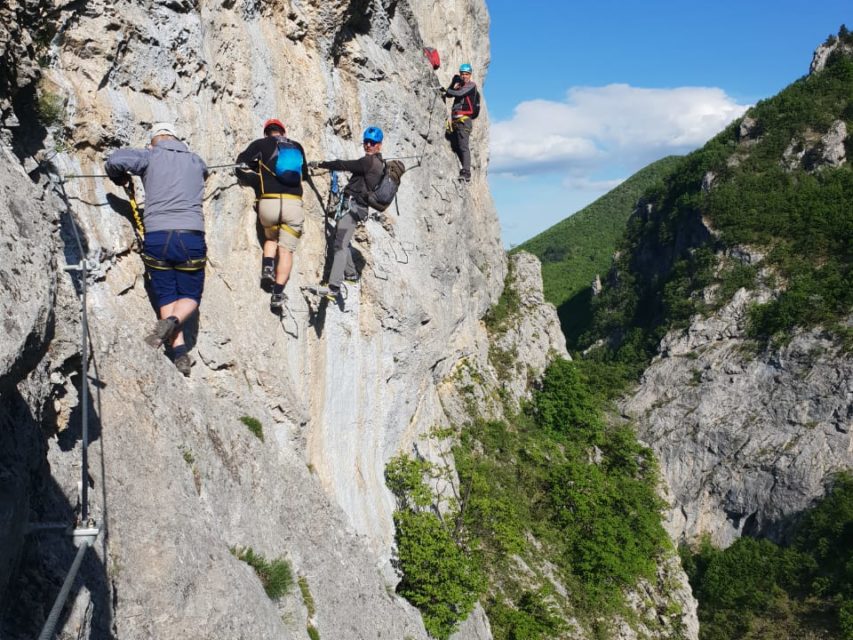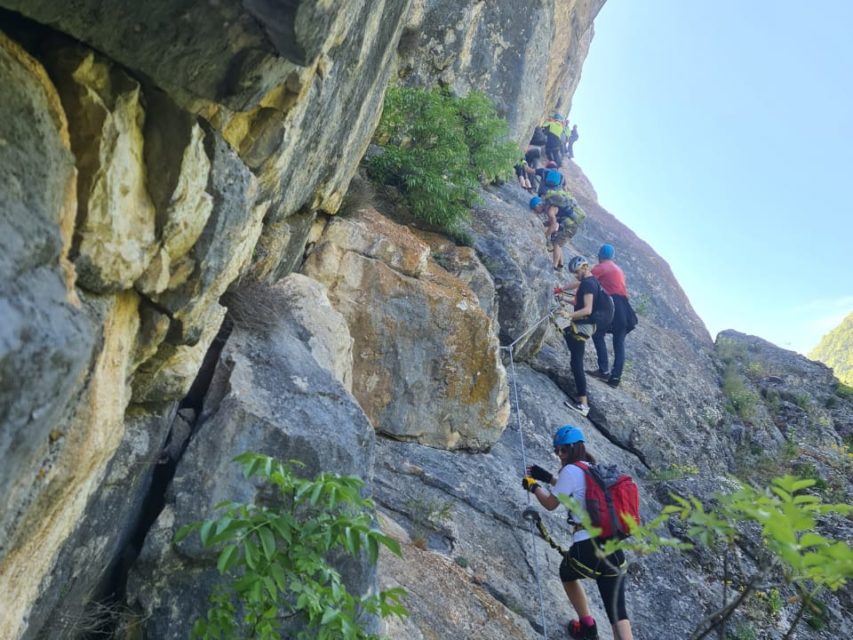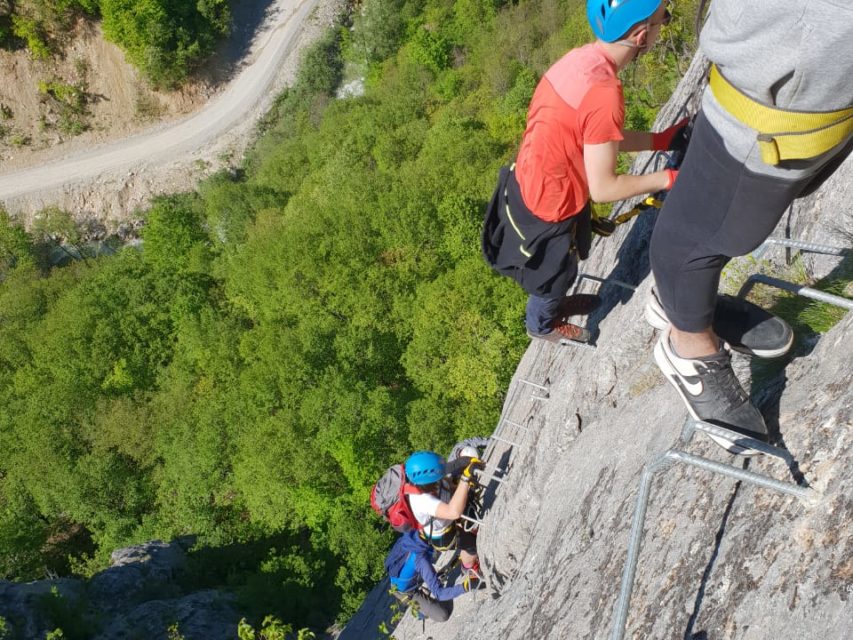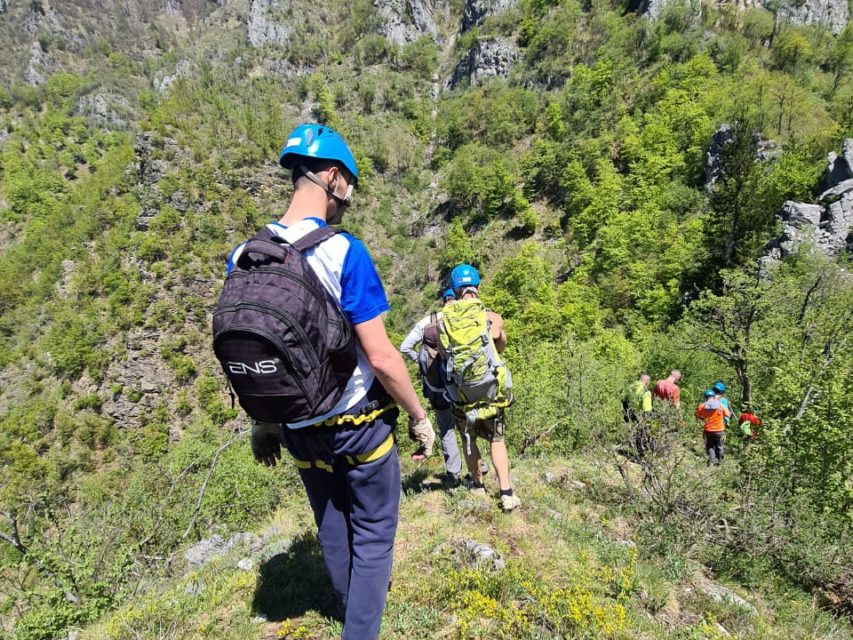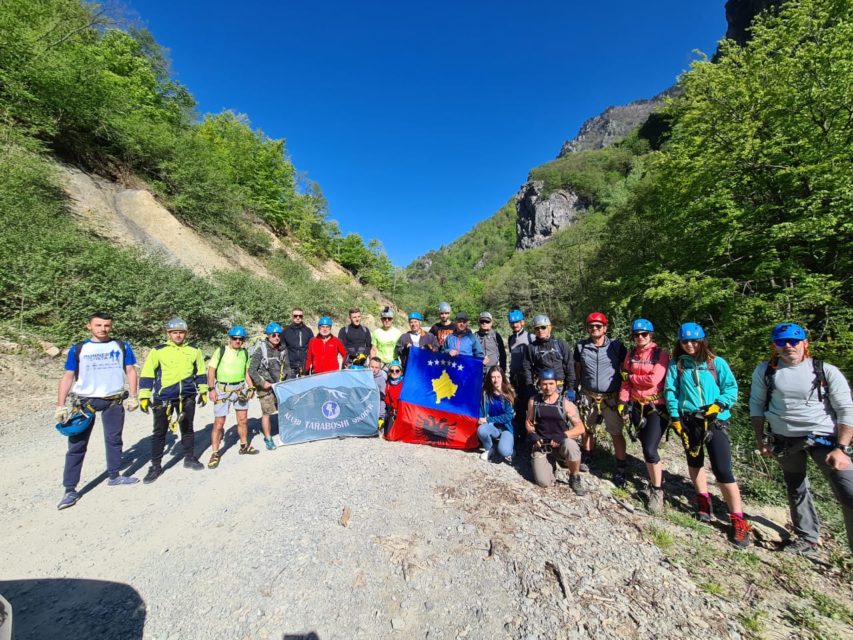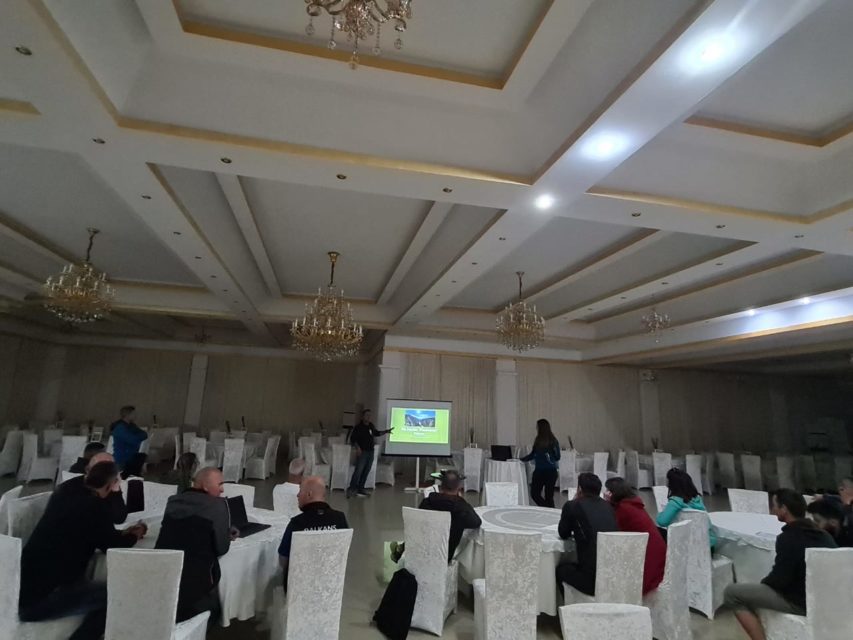 Via Ferrata is the newest adventure tourism product in Kosovo. No previous training is needed. 90 per cent of the guests are first timers. But still, there is a rush of adrenaline while you accomplish the vertical climb through metallic scales high above Rugova Canyon or while enjoying some unmatched views of the surrounding mountains and caves. This is a must outdoor activity while you visit the new born country in Europe – Kosovo!
Active Albania offers 2 days trip (Via ferrata + hiking in kosovo)